Paratissima Art Fair 2020 (Torino, Italy) is back!
A 4 stop journey long 2 months will take us to explore the contemporary art around Torino (Italy). From 23rd October to 1st November 2020 the first "stop" is coming up at l'ARTiglieria Contemporary Art Center in Torino (Italy) Piazzetta Accademia Militare 3. My artworks and me will be there to celebrate with you the creativity as a source of live and rebirthing.
Open hours:
Saturday 10 am – 8 pm (GMT+1)
Sunday 10 am – 8 pm (GMT+1)
To get your ticket click here.
Dress a capsulle collection of apparel and accessories here.
If you like an artwork on fair click here to purchase it.
The project
"Breaking the rules" is a project that destroys the way of making art. It's a difficult and painful way to get out from the "confort zone" and to use the media, compositions and ideas never used before to keep on growing as artist and as a person.
The project started in 2015 with the first artwork made for a collective that invited the artists to use the media never used before. The Russian artist mixed up Roy Lichtenstein's pop-art and Rene Magritte's surrealism.
Every year the new artworks keep on "breaking the rules".
Artworks of Paratissima Art fair 2020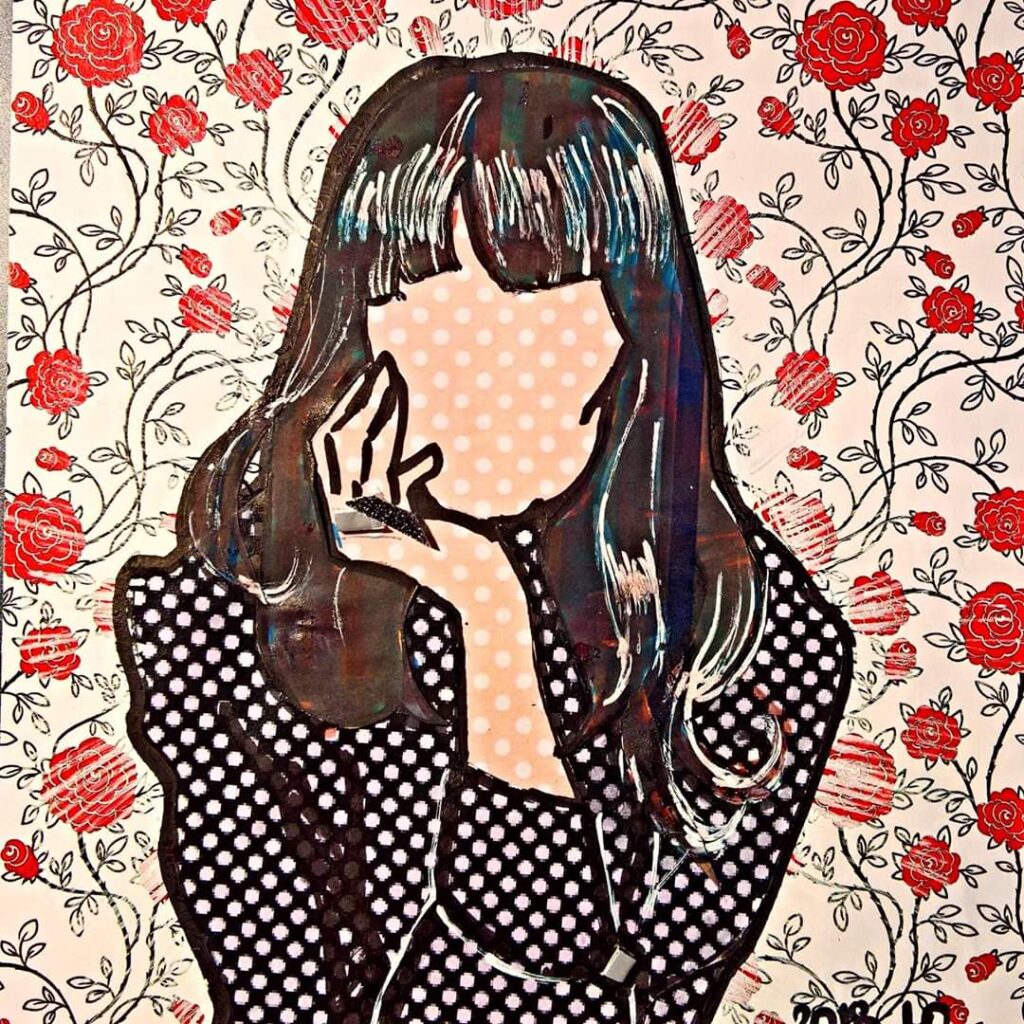 For fashion addicted only. Are you ready to break the rules with me? Click here and wear a limited edition capsulle collection that merges the contemporary art, collage and sartorial made in Europe experience in t-shirts, sweaters, swimming suits and accessories .
Real-time news on my social accounts Facebook, Instagram and Twitter.
I will be happy to continue the series of the the portraits breaking the rules with your portrait from photo or life. If you are in click here and fill in the contact form!