It's summer and we are in Piedmont in Italy. We are far from the seaside. I am here to tell you Olimpic mountains and Bardonecchia beyond ski that is worth visiting.
I will use the language of forms and colours to tell you the green mountains, blue sky, fresh air and lingt walls of houses made of typical stone.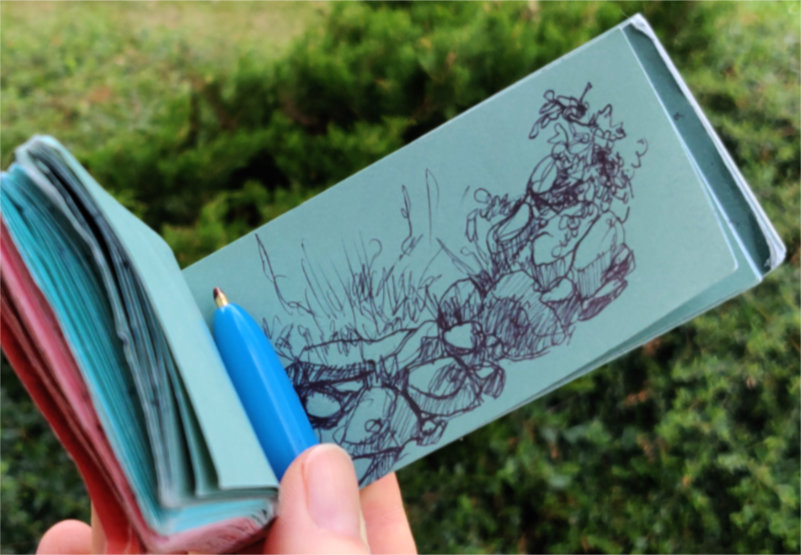 Come together
The sketchbook Bardonecchia 2022 is all to do. Ask me what you want.
Come with me to discover Bardonecchia beyond ski every day on Facebook, Instagram and TikTok stories.
If you want to receive the original handmade art postcards from my tours just click here and be a part of the exclusive supporter's club! Follow the work in progress and real time news on my social accounts
FaceBook, Twitter , Instagram , Tumbler and Pinterest. Watch my videos and reels on Youtube and support my art on Patreon.