"Home made: lockdown in art" is a sketchbook made of more than 30 illustrations 17,5 x 6,5 cm drawn from 10th March to 10th May 2020. Some artworks of this series will be on the "Matite in viaggio 2020" collective in Venice (Italy).
Is it possible to travel even when you stay home to stay safe? Is it possible during the lockdown to go through the home space to go forward? I say "yes" and accept the challenge!
My lockdown started 10th march 2020. I kept on sketching all that time. This is the chronicle of my interior journey to the far and close places I have never seen but I would like to.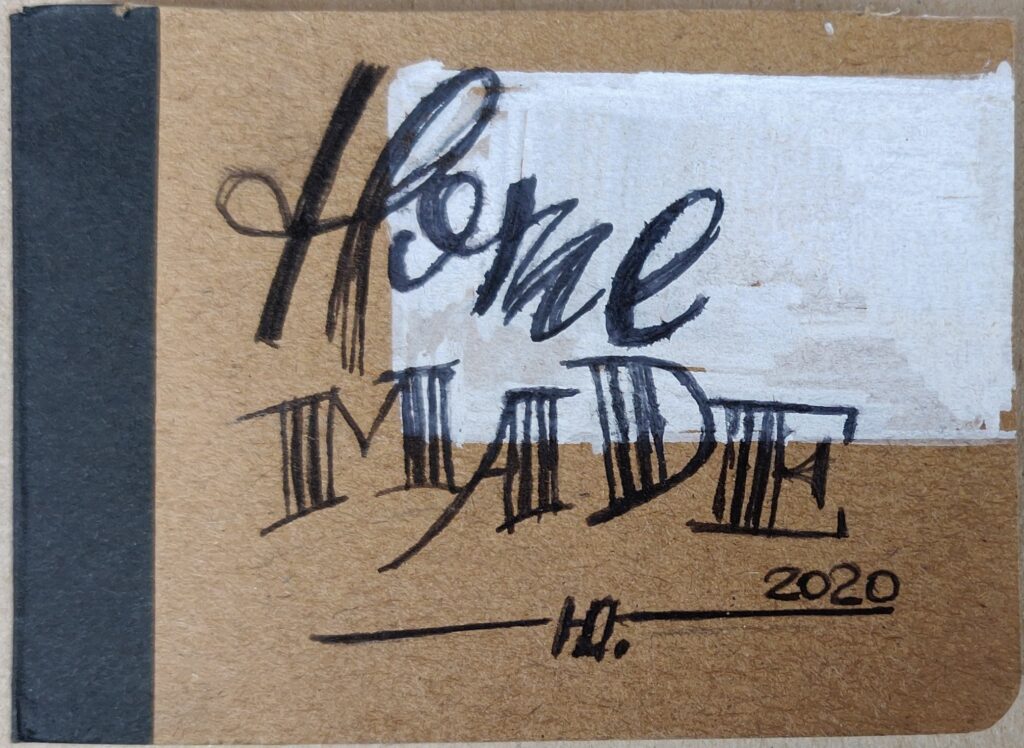 Don't miss the limited edition capsule collection of apparel and accessories from t-shirts to phone cases all with the artworks of "Home Made" sketchbook.
Let me introduce my cats. Their names are Susan and Brie and as well as us they shall stay at home for the lockdown. They pass almost all day on the carpet. Looking at them I see the Egyptian sphinxes. There must be a reason why people revere the cats since the ancient times.
It's Flash-mob time! There are 2 or 3 flash-mobs every day: first we sing to be brave, than we applaud to the doctors, than we dance, than we place music instruments and make noise … It seams to be on carnival of Rio de Janeiro but we are on the balcony of our homes. It is lockdown, there is COVID-19 outside.

Cactus are the unique plants to survive on the balcony that watch south. This little cactus in the spring sun seams to remember its motherland: the desert. It would be great to go their to sketch that surreal lunar landscapes live.
A puddle on the terrace of my home generously left by the huge Turin rain reflects some weeds. It seams to me to see the fishermen houses of Marano Lagunare near Venice reflected in the water.

The face masks are scarce, so I made them for my family. Finishing the last one the memories of my travel to Turkey with my mother back to my mind. I remember the images of belly dancers with the transparent veils on their faces.

On the balcony in a sunny spring day I talk to my neighbour, during the lockdown a balcony became a sort of social club where to meet people and talk awhile. It sems to be in a typical town of south Italy. I have never been to Naples, but I would like to go there one day.